EXPERIENCE OUR ESTATE VINEYARD
Tours & tastings on Blue Rock's 100-acre Estate located in the Alexander Valley of Sonoma.   Watch the video.
CURRENT VINTAGES
Approachable style that is simply delicious upon release. Select the wine of your choice from amongst our current portfolio.
AMBASSADORS WINE CLUB
Join Us and Enjoy New Levels of Luxury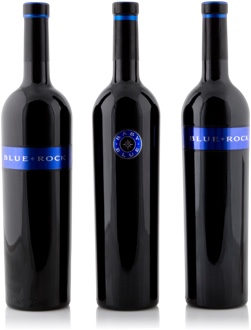 Where wine is a part of your life rather than just a part of your basement.
It is available to enhance your memorable moments.
Become a part of the Blue Rock Vineyard family.
When you are in the Ambassador Wine Club, you get more than just extraordinary wine….
You get VIP access to limited production wines selected by the Estate, discounts on buying and shipping wine, and access to tasting experiences that will delight the connoisseur within you.
And savor award-winning tastes at discounted rates only family could provide.
We Welcome You To Our Family
Journey
Featured articles reveal the stories behind the vineyard
Blue Rock in Your Inbox
Savor in-depth articles, wine releases, recipes, tasting room experiences and more